RVLock Keyless Entry Door Camper

Maximum Security System
Designed to provide maximum security with its locking system, the RV Door Lock features a strong deadbolt that has been tested for tensile strength and anti-collision. The lock won't break or get damaged when hit with hard objects, ensuring that you stay safe inside.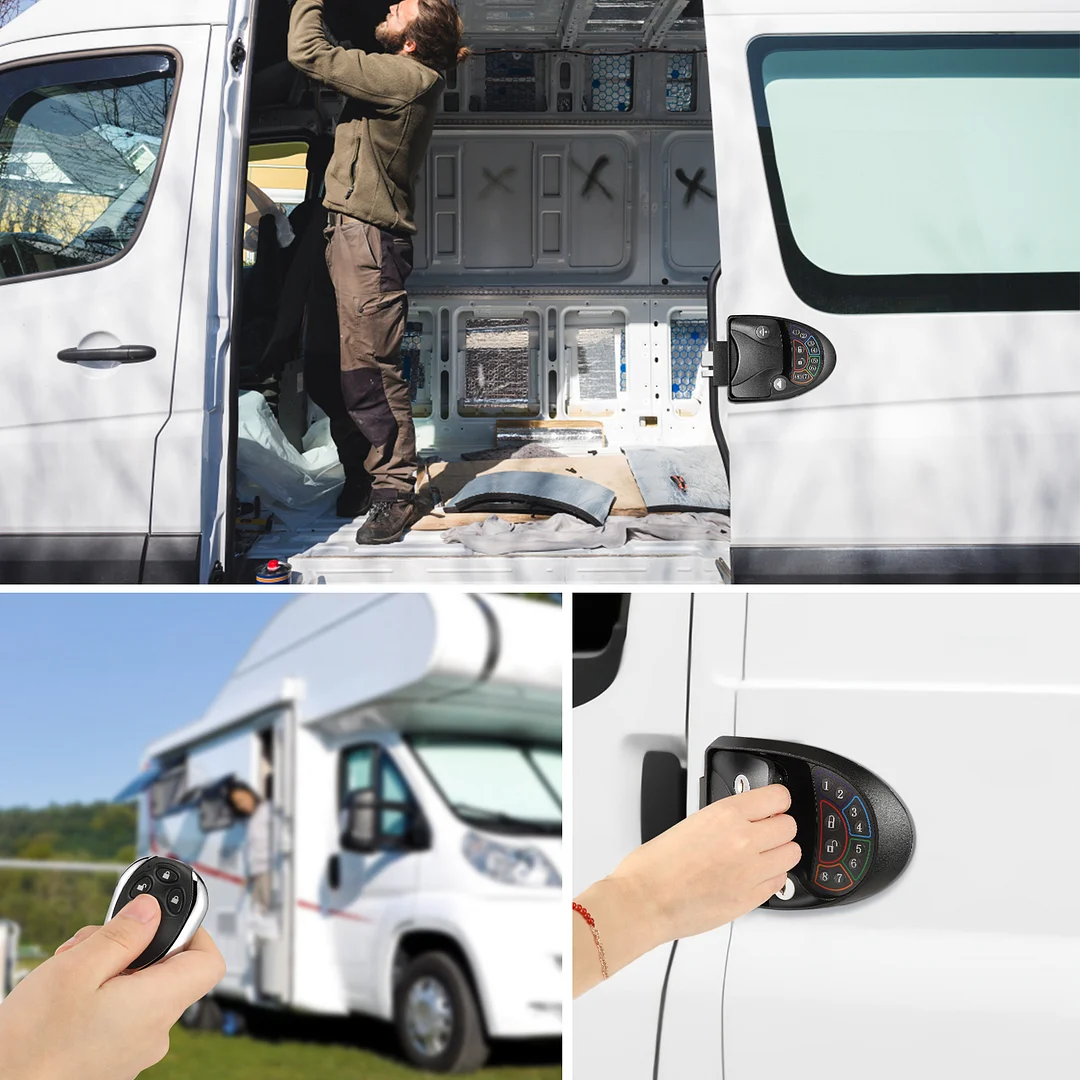 3 Ways To Unlock
The RVLock can be unlocked by password, remote control or key—providing a user-friendly experience and ensuring you never get locked out. The remote works from up to 20 meters away and the password is very easy to set.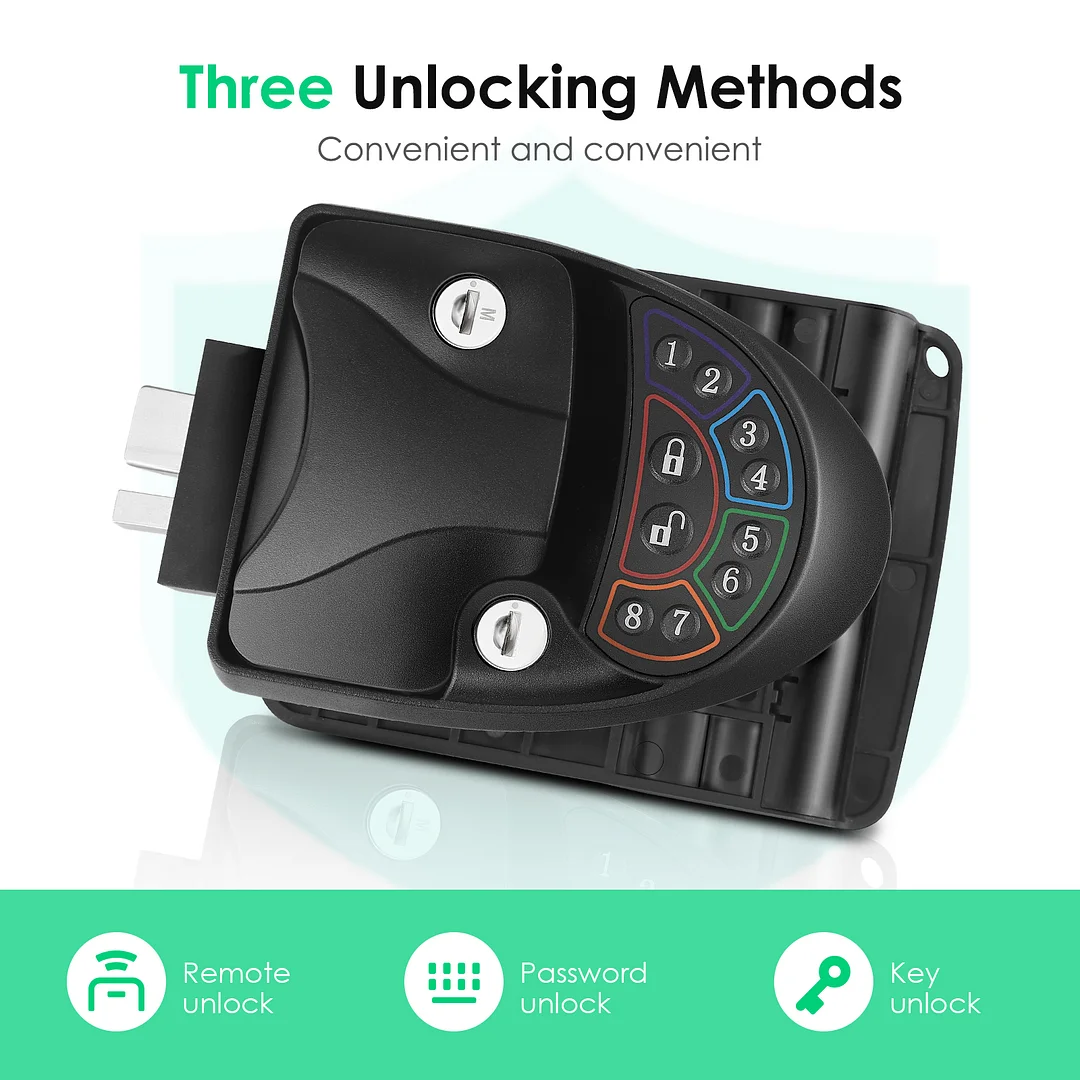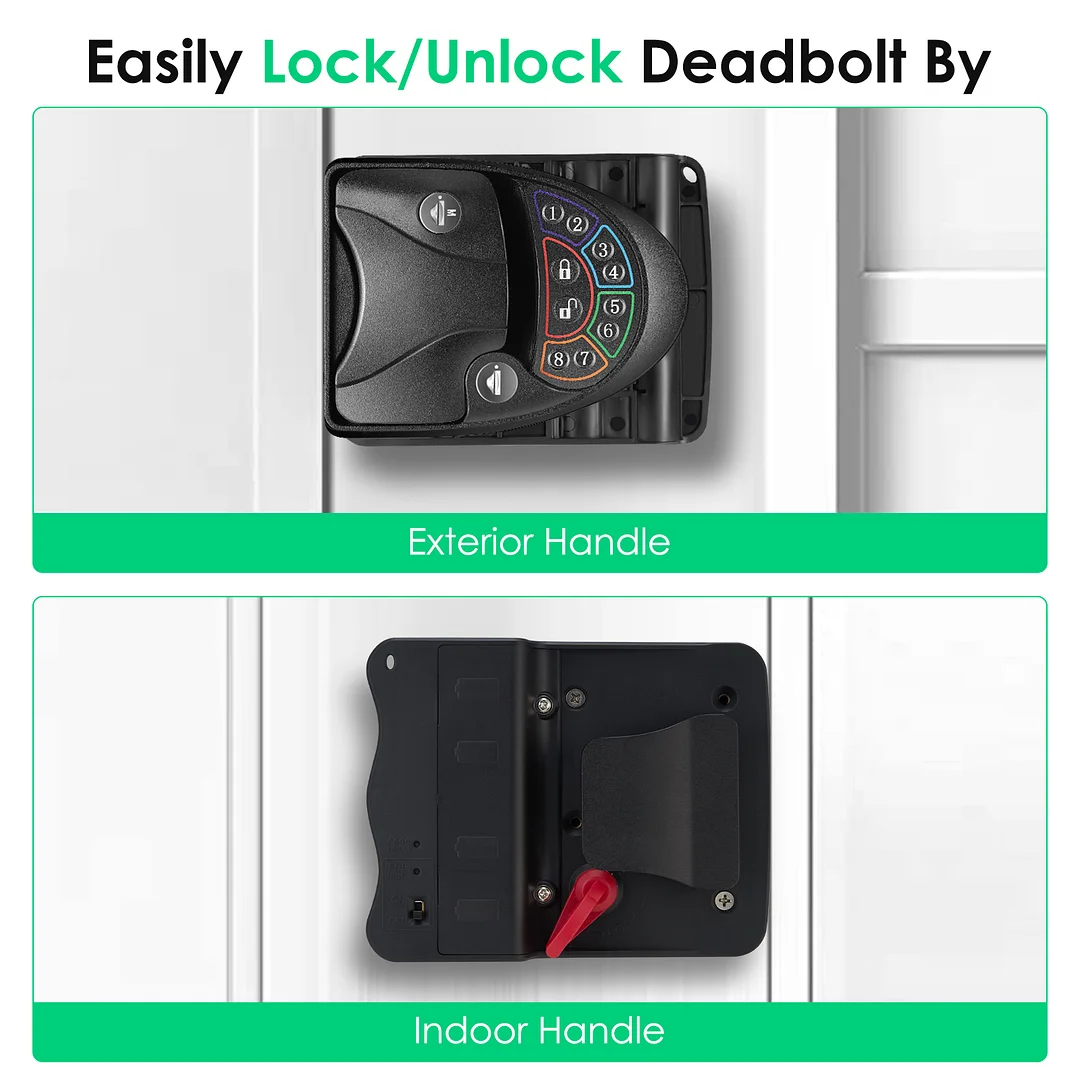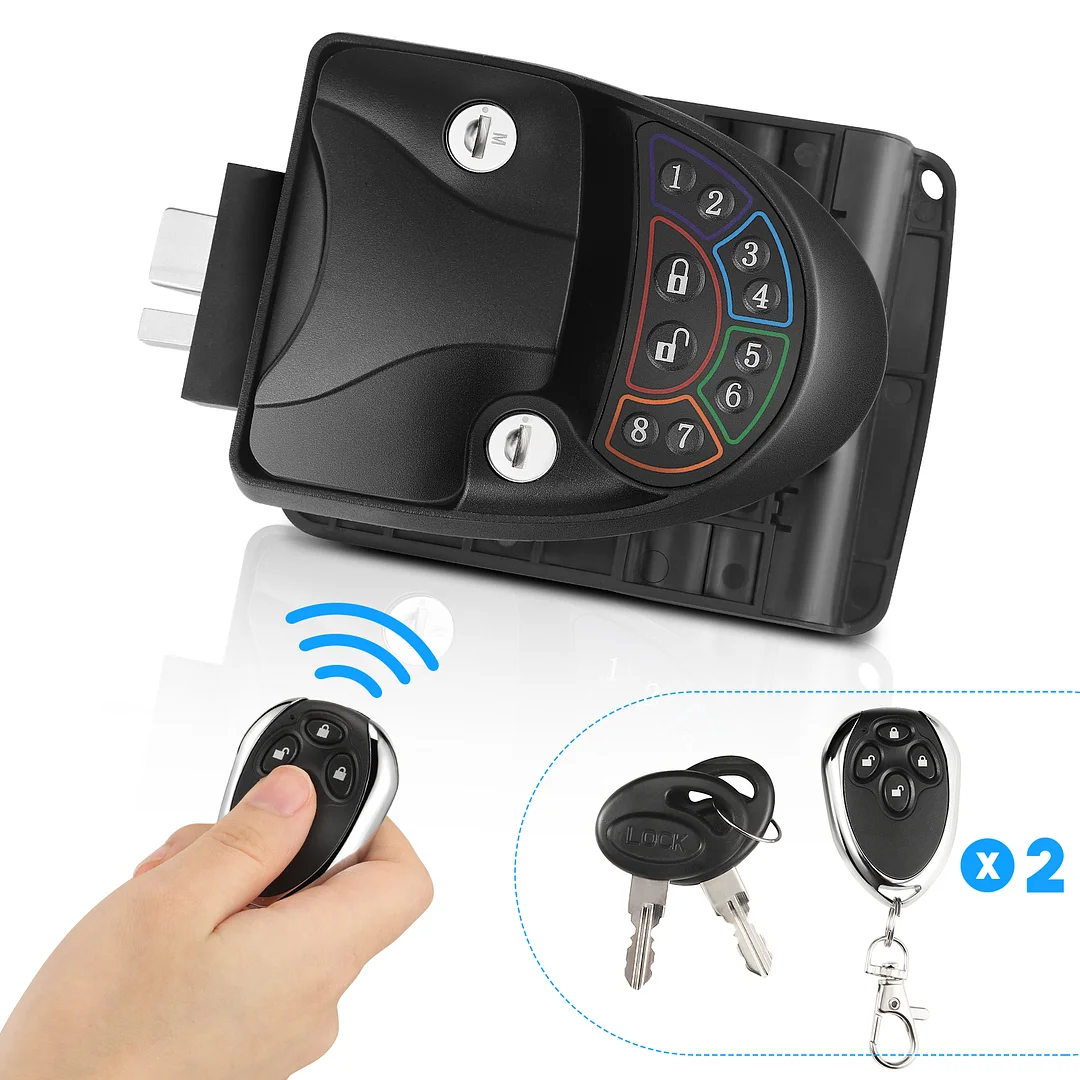 Easy To Install
Designed to fit most RVs and trucks, it is universally compatible with doors 1.25 - 1.6 inches thick. It comes with an installation kit that makes the process effortless and easy to complete.
Strong & Durable
With a IP65 waterproof level, it works under wet conditions and stays unaffected by dust. Made with zinc allow, it's built to withstand heavy duty, tough pressure and provide top security.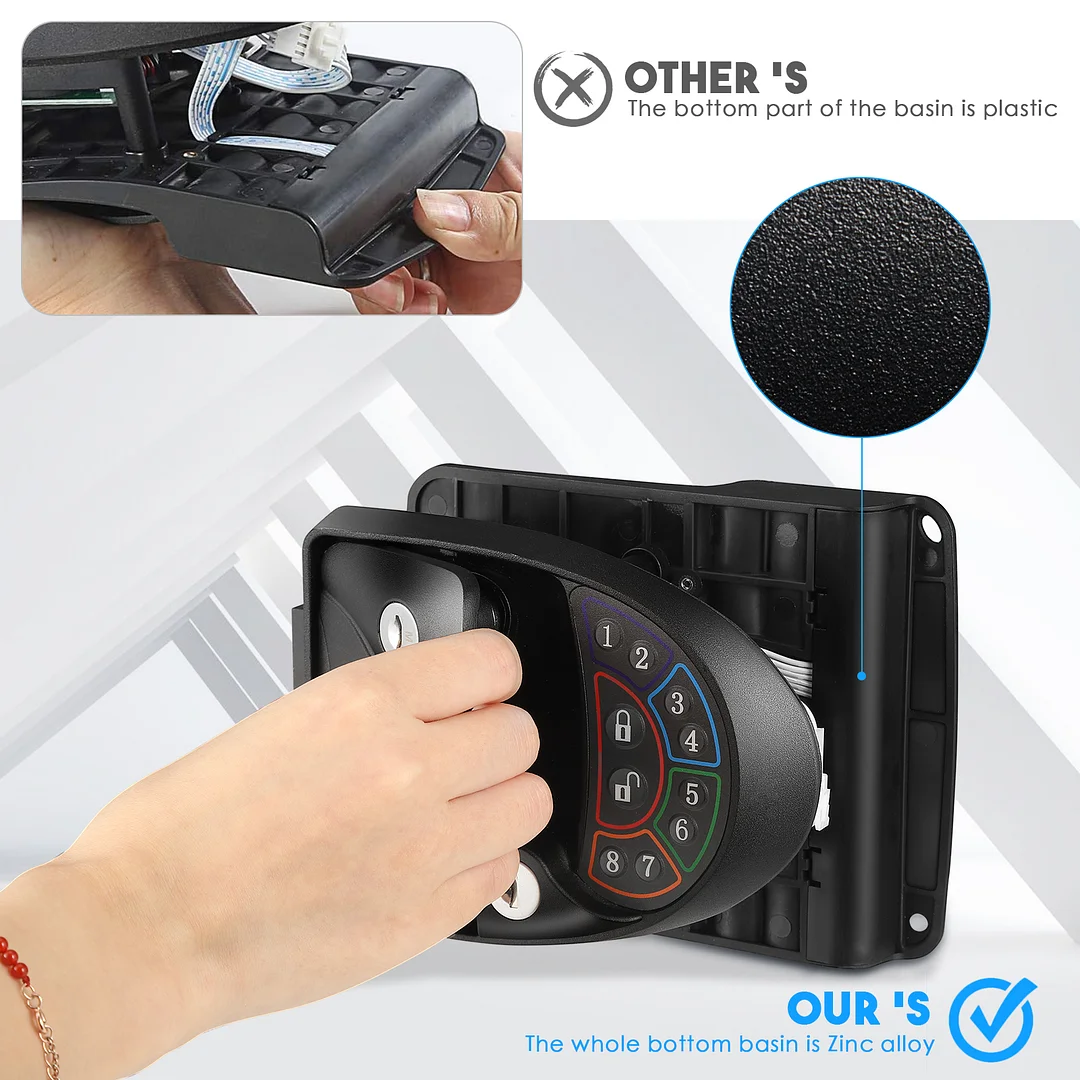 Alarm System
When the battery of the RV lock is too low, it will automatically sound an alarm to notify you that it needs replacement. It uses 4 AA batteries to operate.
Package Includes: 
1 x RV Door Lock
2 x Mechanical Keys
1 x Remote Control FOBs
1 x Screw Accessories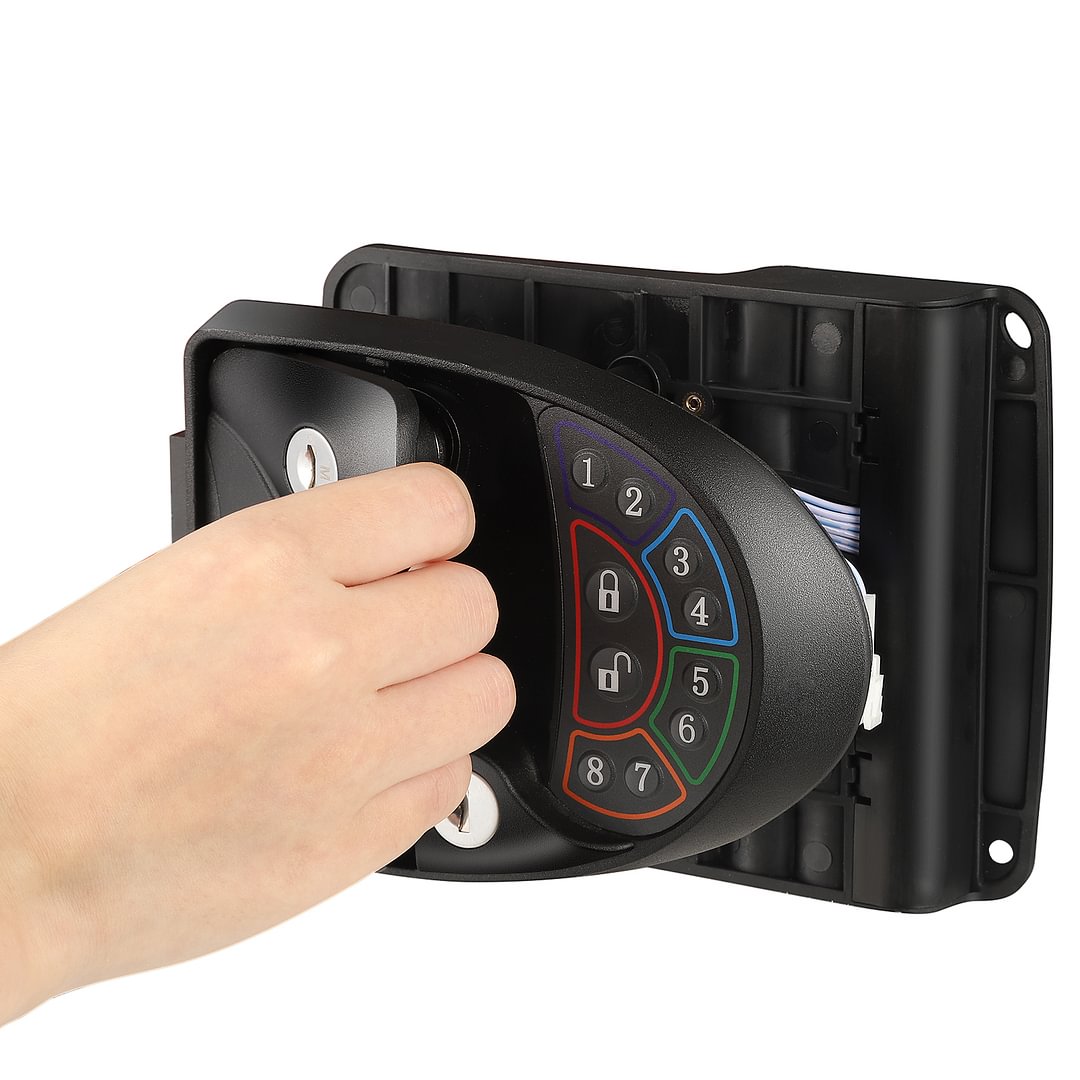 Click ADD TO CART to Order Yours Now!
Satisfaction Guaranteed With Every Order. All prices are listed in USD.
100% SATISFACTION GUARANTEE
1. No Risk, 30-Day Money Back Guarantee.
2. 100% Quality Inspection On Every Order.
3. Safe Payments via Credit/Debit Card, PayPal, and Express Checkout Methods.
4. End to End Tracking On Every Order.
All products are shipped from our warehouse or partner warehouses, and shipping times vary depending on your country of residence.
United States: 10-15 days
Europe and Asia: 15-20 days
Rest of the World: 20-25 days
It is recommended to provide a phone number during checkout in order to avoid any delays should our carriers encounter any issues during delivery.
After payment has been processed, an order confirmation email will be sent to the email provided at the time of checkout. Once the email confirmation has been sent, your order will begin to be processed.
If you have any questions, shoot us an email and someone from our team will make sure to help you out!
At Prime Stash, we backup the quality of our products with a risk-free ironclad 30-day guarantee. If for any reason you're not happy with your purchase, you can return your order within 30 days for a refund. 
You can learn more about our return policy and how to submit a return here.
It was very easy to setup on my RV. The locking system feels very sturdy and safe to rely on. Overall, I'm very happy with it and highly recommend it!
Wasn't sure if it was going to fit my RV but it's really versatile, so it worked like a charm. The lock is very sturdy and the passcode system makes it very convenient. Highly recommend it!
Great product, I've had other similar locking solutions but this one is by far the best. Feels heavy on the hand and reliable, for the price it's a great deal!
I'll be getting another one for my other RV. Loved it!
Gifted it to my dad for his van and he said it works perfectly. Thank you!